Senior Compensation Partner, APJ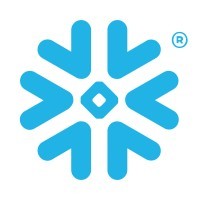 Snowflake
Pune, Maharashtra, India
Posted on Wednesday, September 13, 2023
Build the future of data. Join the Snowflake team.
Are you ready for the experience of your career at a high-growth company? Do you enjoy building? Do you want to work with a collaborative team where learning is shared and you are supported? Snowflake is still growing and hiring globally, and we need a Senior Compensation Business Partner, APJ to assist with our tremendous growth in the APJ region.

AS A SENIOR COMPENSATION BUSINESS PARTNER, YOU WILL:
Act as a strategic Compensation Business Partner to your client groups, providing guidance on our compensation philosophy, effective pay practices, and solving the unique compensation needs of each organization in APJ
Drive and manage the annual salary and quarterly bonus review processes for your assigned groups, partnering closely with senior leaders
Collaborate with the Talent organization and Recruiters, leading to market-attractive and fair offers, while balancing our resources wisely
Ensure that compensation ranges are kept market competitive through market pricing
Create and deliver compensation training materials
Participate in special compensation projects as needed
TO BE SUCCESSFUL, YOU WILL HAVE THE FOLLOWING EXPERIENCE AND SKILLS:
Be a subject matter expert on all compensation fundamentals, requiring 8+ years of related compensation experience in a technology environment
Have deep knowledge of APJ compensation practices and have experience with RSUs
Have a track record of success operating in a direct-to-the-business Compensation Business Partner model (COEs work directly with the business, not through HRBPs)
Excellent written and verbal communication, including confidently presenting to executives
Confidence to push back and say 'no' at times, while guiding senior leaders to the best business outcomes
Exceptional quantitative, analytical, and problem-solving skills
A team player who can work in a collaborative environment, cross-functionally and globally, at a fast pace
Creative problem-solving using data to direct outcomes
Excel proficiency
Comp/HRIS systems, preferably Workday
YOU WILL RECEIVE BONUS POINTS FOR THE FOLLOWING:
Being a situational, influential leader with the ability to operate in the grey space, pivot as needed, and keep up in a hyper-growth environment
Enacting process improvements and bringing new ideas to the table
Bridge-building skills with an ability to develop strong, trusted partnerships within the HR organization, your client groups, and other partners across the Company
Being passionate about helping leaders optimize their own leadership skills
Large technology company experience
Sales compensation experience
WHY JOIN OUR HUMAN RESOURCES COMPENSATION TEAM AT SNOWFLAKE?
This is an exciting opportunity to join the highly respected and collaborative Snowflake HR organization. We are first and foremost a customer service organization. Our #1 objective is to support the business in achieving their goals. We operate situationally, not from an abundance of policies. This means there isn't always a "one size fits all" approach to Compensation decisions. We are consultants and advisors and believe the business will make the best decision when presented with all the facts. There are times, however, when we do need to push back, requiring this leader to be a strong, confident communicator and a skilled negotiator.