Manager, Sales Compensation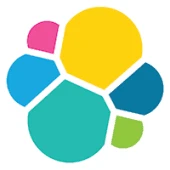 Elastic
Sales & Business Development
United States
Posted on Tuesday, October 31, 2023
Elastic is a free and open search company that powers enterprise search, observability, and security solutions built on one technology stack that can be deployed anywhere. From finding documents to monitoring infrastructure to hunting for threats, Elastic makes data usable in real-time and at scale. Thousands of organizations worldwide, including Barclays, Cisco, eBay, Fairfax, ING, Goldman Sachs, Microsoft, The Mayo Clinic, NASA, The New York Times, Wikipedia, and Verizon, use Elastic to power mission-critical systems. Founded in 2012, Elastic is a distributed company with Elasticians around the globe. Learn more at elastic.co.
To support our continued growth and build a best in class Global Compensation organization, we are looking for a Manager of Sales Compensation for commissions administration to join our team! Responsible for the overall processing and system for sales commission calculation, maintaining Xactly, managing a high performing team, the primary focus of this role is to ensure the commissions are accurately administered in our systems. We will look to you to drive initiatives for improving, shortening processing cycles while maintaining and improving accuracy. Above all, this role will care and ensure our sales organization, its leaders, have a smooth running commissions process with white glove treatment, while meeting Elastic's business needs as they change.
If you are passionate about driving business results and you are looking for an opportunity with a dynamic, fast-paced organization, this could be a great fit.
What you will be doing:
Manage a team of sales compensation analysts and be responsible for the operational efficiency of managing the end-to-end sales commission processes
Lead monthly and quarterly close cycles for accruals, payments and general system updates in our Sales Incentive tool, Xactly Incent.
Responsible for SOX Audits, Compliance and driving continuous improvement and automation.
Improve standardization, automation, and scalability initiatives to enhance accuracy and efficiency in the monthly commission calculation process.
Provide subject matter expertise and a high level of internal consulting support to Human Resources and Sales Operations and management on a variety of sales compensation issues.
What you bring along:
High level of proficiency in sales incentive tool - Xactly Incent (strong preference)
High degree of knowledge of Salesforce, report building, data and upstream processes
Experience implementing a commission tool is a big plus
Great analytical skills, demonstrated professional experience in data analysis & reporting and the ability to gain insights from sales data
Comfortable with fast pace environments and desire to own, revamp or build, improve upon existing processes
High efficiency
5+ years of work experience in Sales Compensation Administration, Sales Operations, Compensation Design, Compensation related Analytics, or similar field in SaaS organizations.
#LI-MLS

Compensation for this role is in the form of base salary. This role does not have a variable compensation component.

The typical starting salary range for new hires in this role is listed below. In select locations (including Seattle WA, Los Angeles CA, the San Francisco Bay Area CA, and the New York City Metro Area), an alternate range may apply as specified below.
These ranges represent the lowest to highest salary we reasonably and in good faith believe we would pay for this role at the time of this posting. We may ultimately pay more or less than the posted range, and the ranges may be modified in the future.
An employee's position within the salary range will be based on several factors including, but not limited to, relevant education, qualifications, certifications, experience, skills, geographic location, performance, and business or organizational needs.
Elastic believes that employees should have the opportunity to share in the value that we create together for our shareholders. Therefore, in addition to cash compensation, this role is currently eligible to participate in Elastic's stock program. Our total rewards package also includes a company-matched 401k with dollar-for-dollar matching up to 6% of eligible earnings, along with a range of other benefits offered with a holistic emphasis on employee well-being.
The typical starting salary range for this role is:
The typical starting salary range for this role in the select locations listed above is:
Additional Information - We Take Care of Our People
As a distributed company, diversity drives our identity. Whether you're looking to launch a new career or grow an existing one, Elastic is the type of company where you can balance great work with great life. Your age is only a number. It doesn't matter if you're just out of college or your children are; we need you for what you can do.
We strive to have parity of benefits across regions and while regulations differ from place to place, we believe taking care of our people is the right thing to do.
Competitive pay based on the work you do here and not your previous salary
Health coverage for you and your family in many locations
Ability to craft your calendar with flexible locations and schedules for many roles
Generous number of vacation days each year
Double your charitable giving - We match up to $1500 (or local currency equivalent)
Up to 40 hours each year to use toward volunteer projects you love
Embracing parenthood with minimum of 16 weeks of parental leave
Different people approach problems differently. We need that. Elastic is an equal opportunity/affirmative action employer committed to diversity, equity, and inclusion. Qualified applicants will receive consideration for employment without regard to race, ethnicity, color, religion, sex, pregnancy, sexual orientation, gender perception or identity, national origin, age, marital status, protected veteran status, disability status, or any other basis protected by federal, state or local law, ordinance or regulation.
We welcome individuals with disabilities and strive to create an accessible and inclusive experience for all individuals. To request an accommodation during the application or the recruiting process, please email candidate_accessibility@elastic.co We will reply to your request within 24 business hours of submission.
Applicants have rights under Federal Employment Laws, view posters linked below: Family and Medical Leave Act (FMLA) Poster; Pay Transparency Nondiscrimination Provision Poster; Employee Polygraph Protection Act (EPPA) Poster and Know Your Rights (Poster)
Please see here for our Privacy Statement.