Senior Analyst, APAC Compensation Operations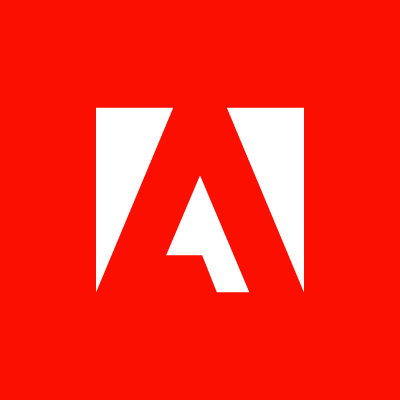 Adobe
IT, Operations
Sydney, NSW, Australia
Posted on Wednesday, October 25, 2023
Our Company

Changing the world through digital experiences is what Adobe's all about. We give everyone—from emerging artists to global brands—everything they need to design and deliver exceptional digital experiences! We're passionate about empowering people to create beautiful and powerful images, videos, and apps, and transform how companies interact with customers across every screen.

We're on a mission to hire the very best and are committed to creating exceptional employee experiences where everyone is respected and has access to equal opportunity. We realize that new ideas can come from everywhere in the organization, and we know the next big idea could be yours!
The Opportunity
At Adobe, we're changing the world. How? We give people the tools to bring their ideas to life and create content that makes life more fun and work more meaningful. We give businesses and organizations the power to truly engage their customers by efficiently managing experiences across channels (Web, Mobile, Social, in-store etc.) as well as across brands and geographies. We're the ones behind the gorgeously designed content that streams across your laptop, TV, phone, and tablet every day—and we're the ones who harness the massive power of big data to help companies move from data to insight and insight to action by delivering content that people crave most.
We're a company that understands that product innovation comes from people innovation, and that's why we invest in cultivating leaders throughout the organization. If you're passionate about leading from where you sit, join us.
Adobe is looking for a Senior APAC Sales Compensation Analyst who will be responsible for supporting the compensation needs of our APAC sales organization. You will play an integral role in Adobe's ongoing compensation strategy by processing results, implementing Adobe controls, assigning quotas and providing ongoing support for the commissionable employees in the field.
What you'll do
Handle commission results autonomously and continuously seek to improve existing processes

Maintain controls required for accurate payout of commissions

Lead quota and territory assignment and ongoing alignment

Collaborate with our finance partners to provide accurate and timely payments to field employees

Timely and accurate resolution of commissions questions/disputes from field employees

Develop, maintain and update systems and processes critical to the reporting and tracking of compensation and sales team metrics

Develop and present business insights to Comp Operations management

Maintain and help run the sales incentive compensation processes

Collaborate with Sales Operations and Sales Leadership to improve compensation plan design

Guide special projects, such as data analysis, process improvement, report building, commissions modeling
What you'll need to succeed
BA/BS in Finance, Economics, Business Administration, or related degree

4+ years experience in an analyst role in sales compensation, FP&A, or sales operations at a high-growth technology company with recurring revenue (SaaS)

Experience working with Salesforce.com

Strong analytical and reasoning skills

Strong interpersonal communication skills

Ability to manage ambiguity

Experience driving initiatives

Advanced Excel skills (including pivot tables, vlookups, data modeling, etc.)
Preferred Skills:
Experience with ICM/SPM tools (Callidus, Anaplan, Xactly)

M.B.A in Finance or related degree
Adobe is proud to be an Equal Employment Opportunity and affirmative action employer. We do not discriminate based on gender, race or color, ethnicity or national origin, age, disability, religion, sexual orientation, gender identity or expression, veteran status, or any other applicable characteristics protected by law. Learn more.

Adobe values a free and open marketplace for all employees and has policies in place to ensure that we do not enter into illegal agreements with other companies to not recruit or hire each other's employees.