2024 MBA University Grad - Sales Compensation Strategy Manager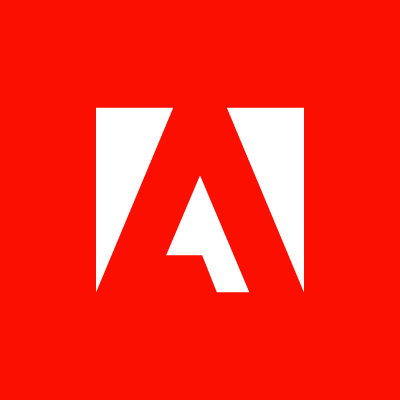 Adobe
Sales & Business Development, Operations
San Jose, CA, USA
Posted on Thursday, September 28, 2023
Our Company

Changing the world through digital experiences is what Adobe's all about. We give everyone—from emerging artists to global brands—everything they need to design and deliver exceptional digital experiences! We're passionate about empowering people to create beautiful and powerful images, videos, and apps, and transform how companies interact with customers across every screen.

We're on a mission to hire the very best and are committed to creating exceptional employee experiences where everyone is respected and has access to equal opportunity. We realize that new ideas can come from everywhere in the organization, and we know the next big idea could be yours!
The Opportunity
The Sales Operations team is responsible for helping define the strategy and operations of a best-in-class sales force for Adobe, and support superior execution by the sales organization. Joining the Sales Operations team for DX; you drive sales strategy, analytics, systems and programs that impact the entire Americas business. As a Sales Compensation Strategy Manager (SOM), you are able think analytically and drive data and insights critical to the business. You would be a trusted business advisor that serves as a critical member of our field organizations, driving operational rigor, go-to-market planning and execution. The ideal candidate will have a background in data & analytics, building complex Excel models and demonstrating BI reporting while being able to effectively communicate with executive leaders to inspire change and performance to company targets.
What You'll Do
Assist the Global Incentive Compensation team to define and drive strategic initiatives focused on improving business performance
Develop performance indicators to assess the success of the sales compensation program, and present findings and proposed actions to Executive Leadership.
Develop a sales quota setting methodology that's both scalable and sensitive to different business requirements
Participate in the development of the incentive compensation structure and philosophy across the entire organization
What You Need to Succeed
Currently enrolled full time and pursuing an MBA degree, graduating between December 2024 and June 2025
Able to synthesize relevant information on key achievements, success criteria, risks, and link recommendations to positive business outcomes.
Excellent verbal and written communications, interpersonal, project management, decision-making, and time management skills
Excellent grasp of the financial and economic drivers of the overall business with the ability to create compensation packages that will attract, retain, and motivate the right talent
Be highly entrepreneurial with an inclination for out of the box thinking vs. conformity
Our compensation reflects the cost of labor across several U.S. geographic markets, and we pay differently based on those defined markets. The U.S. pay range for this position is $71,500 -- $152,900 annually. Pay within this range varies by work location and may also depend on job-related knowledge, skills, and experience. Your recruiter can share more about the specific salary range for the job location during the hiring process.
At Adobe, for sales roles starting salaries are expressed as total target compensation (TTC = base + commission), and short-term incentives are in the form of sales commission plans. Non-sales roles starting salaries are expressed as base salary and short-term incentives are in the form of the Annual Incentive Plan (AIP).
In addition, certain roles may be eligible for long-term incentives in the form of a new hire equity award.
Adobe is proud to be an Equal Employment Opportunity and affirmative action employer. We do not discriminate based on gender, race or color, ethnicity or national origin, age, disability, religion, sexual orientation, gender identity or expression, veteran status, or any other applicable characteristics protected by law. Learn more.

Adobe values a free and open marketplace for all employees and has policies in place to ensure that we do not enter into illegal agreements with other companies to not recruit or hire each other's employees.